What qualities should a web development agency have?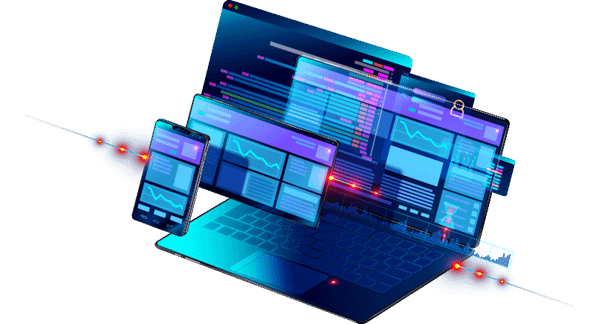 Or you're worried they'll stop providing your services and you'll be on your own. Or maybe you just want to create a new website.
Whether you're starting from scratch or making changes to an existing site, web projects can take a long time and cost a lot of money. It's hard to switch to a new company especially if you already have a website that took a lot of time, money, and effort to build. How do you do this without risking everything?
"This is not a decision you should take lightly. After all, your website will represent your company's online presence."
That is why it is important to select a web development agency that will really help you in achieving your target audience and company goals. So how are you supposed to make a choice? Here are five things to look for when choosing a web development agency.
How well do they understand your business requirements?
"A good web development agency should be able to put your ideas into reality rather than creating their own pet project."
When you choose a web development agency, you are employing a technological partner. If you are satisfied with their work, this partner will most likely be a part of your company for many years. And that's the rub, isn't it?
Start by evaluating how well they understand your business's needs. Get a list of their clients and look at the solutions they've provided in the past. Their solutions should be tailored to your specific business needs.
Do their solutions all appear to be the same? Do they research your target audience or create templated websites at random? Do they have sophisticated designs that match your brand, or do they only have trendy designs? You know your business best, and a good web development agency will take that into account as one of the most valuable aspects.
They Keep Up with Modern Tech and Design Trends
"A good web development agency must be up to date with the hottest technology and design trends."
Customers are considerably more inclined to trust a company if its website is up to date. Good development companies incorporate what's hot in their websites. A web development agency must be familiar with 3d effects, flat layout, responsive design, and a variety of other styles and aspects. Of course, this does not indicate that they should endorse all the latest trends. There must be a balance between what is new and what is time-tested. A website must do more than simply look good.
POINT OUT DEADLINES AND COMMITMENTS
You want a developer who will inform you how much time it will take to develop your website and will ensure that the work is completed on time. However, the project may take longer than expected, which upsets everyone involved. When a professional web development agency encounters any difficulty, they will notify you beforehand. Make sure that the new web development agency you hire sets deadlines and provides a comprehensive explanation of what will happen if they fail to reach them.
If your web development agency is ahead of time, you are working with the ideal specialist. If they fail to meet the deadlines, you may need to switch partners.
"You may find multiple web development agencies that have all of the above-mentioned attributes, but you should pick an agency that provides these functionalities at a reasonable cost."
You should think about how much a web development agency costs for its services. To get the best pricing, you should first determine a budget before looking for the top web development agency. With a predetermined budget, you will be able to narrow down on web developers that you can manage. The majority of agencies will not post their costs on the internet. Obtaining or choosing a price from a lot of web design agencies can take a long time, especially if the companies have different packages or don't have a set price for each service.
Remember that the best web development agencies encourage you to contact them to learn more about their packages or services, and they always have a transparent pricing structure.
"Designing and creating a company website isn't something that can be done quickly and without difficulties. So flexibility is a vital aspect of a good web development agency."
It is important for a good web development company to be flexible because you might change your mind during the web development process. The web design and development agency should be able to collaborate with you according to your specific requirements. That is why you should pick a web development agency that provides flexibility in its services so that you do not have to deal with any unpleasant surprises later. In a word, pick a web development agency that can work with your plans while also utilizing their expertise and skills to create an appealing website for your business.
Why AMBIT Design?
Committing to a partnership with a new agency might feel like a step into the dark. However, with detailed evaluation and the proper questions, you may pick the agency that is the best fit for your goals.
If you're looking for a trustworthy website development agency, we're convinced that AMBIT Design meets all of these requirements. We understand how to work with businesses to provide the best web solution for their needs. With an iterative improvement approach to all of our projects, we can make absolutely sure that our work always focuses on strengthening your website.
So, if you're looking for a reliable web development agency, get in touch with our team to learn more about our practices and whether AMBIT Design is a good fit for your business.