A series of articles focused on AI & Design
Artificial intelligence (AI) won't solve your branding needs and here's why.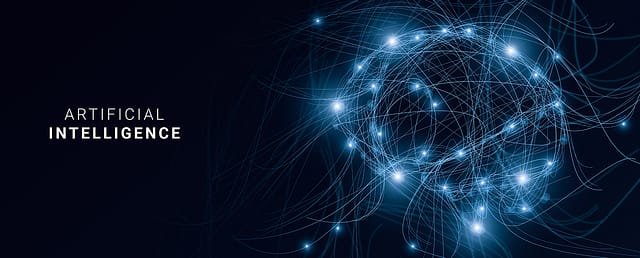 HubSpot, a software company offering inbound marketing, sales, and customer service products, defines branding as "the process of creating the brand identity of a company. This process also delivers materials that support the brand, like a logo, tagline, visual design, or tone of voice." It includes researching, developing, and integrating a set of features that consumers begin to associate with your organization, products, or services.
When you have a strong brand, you are known by consumers for your unique identity, product, or service. This will help you stand out from the competition, gain new customers, and increase sales.
AI technology was developed to solve "cognitive problems commonly associated with human intelligence, such as learning, problem solving, and pattern recognition," according to Amazon Web Services (AWS), a developer of machine learning systems to help its customers grow and solve their business problems and needs. Software like ChatGPT and Canva's Magic Design are AI tools that can help users create content and conduct research quickly and cheaply.
With all that AI technologies can do for people and companies, how can they help you with your branding?
AI software can help small- and medium-sized organizations conduct research and collect data on their markets and audiences. These are the learning and pattern recognition tasks AWS referred to. Once you better understand your audience, AI can help you speed up tasks by preparing content and designs.
So, if AI can find out about my audience and create and design my content, why won't it provide all my branding needs?
Here are the three big reasons that AI won't solve your branding needs.
1.) Branding is about story and connection.
Especially for small- and medium-sized organizations, branding most often represents YOUR story. The positive relationship you have with your customers comes from them feeling a connection with your company—and this is oftentimes YOU. AI can come up with a story for you, your organization, or your products, but it won't be your story. The content and designs AI uses are built from group data, and building a relationship with an aggregate is different than building a relationship with an individual consumer. This can result in disconnection between your organization and your audience, which is opposite to what branding aims to do—build connection.
2.) AI isn't good in a niche.
AI works best with large amounts of data. If you have a local business or a niche product, the content and designs that AI can build for you will be biased and not reflect the needs of your market. If you have a large market, AI will be better suited, but the algorithms will still offer you a bias based on the data and inputs it has and these can skew your understanding of your audience and its needs.
3.) The more AI there is, the more human you need to be.
Though AI can develop human-like content and its technology is rapidly improving, the more other people and organizations use it, the less distinct your branding will be. Because AI uses pooled data to create content, what it produces will look more and more similar as this content enters the marketplace. This means to stand out, you will need to use more creativity and ingenuity to set yourself apart.
AI is most definitely helpful in addressing your branding and marketing needs, but everybody and every organization are different. And branding especially relies on the feelings and connections that people associate with your products and company. Using AI exclusively to provide your branding needs, however, will only get you lost in a large pool of aggregation, which is the exact opposite of what branding is meant to do. Use your brand to connect with your audience and establish a story that attracts and retains new consumers and truly reflects your values. AI can help with this but cannot do it alone.