Life is always in motion. Video replays that motion and hovers in the dream of it.
Adventure filmakers, Matt and Taylor are telling their 'big, bold stories, with grit and integrity, everyday, no compromise', through the lens of their creation, Blue Ox Films. With the exceptional ability to see and capture such such a raw perspective on inate energy before it explodes, they are in the right place at the right time to get the perfect angles. Their best and recent work is captured in this Squarespace website.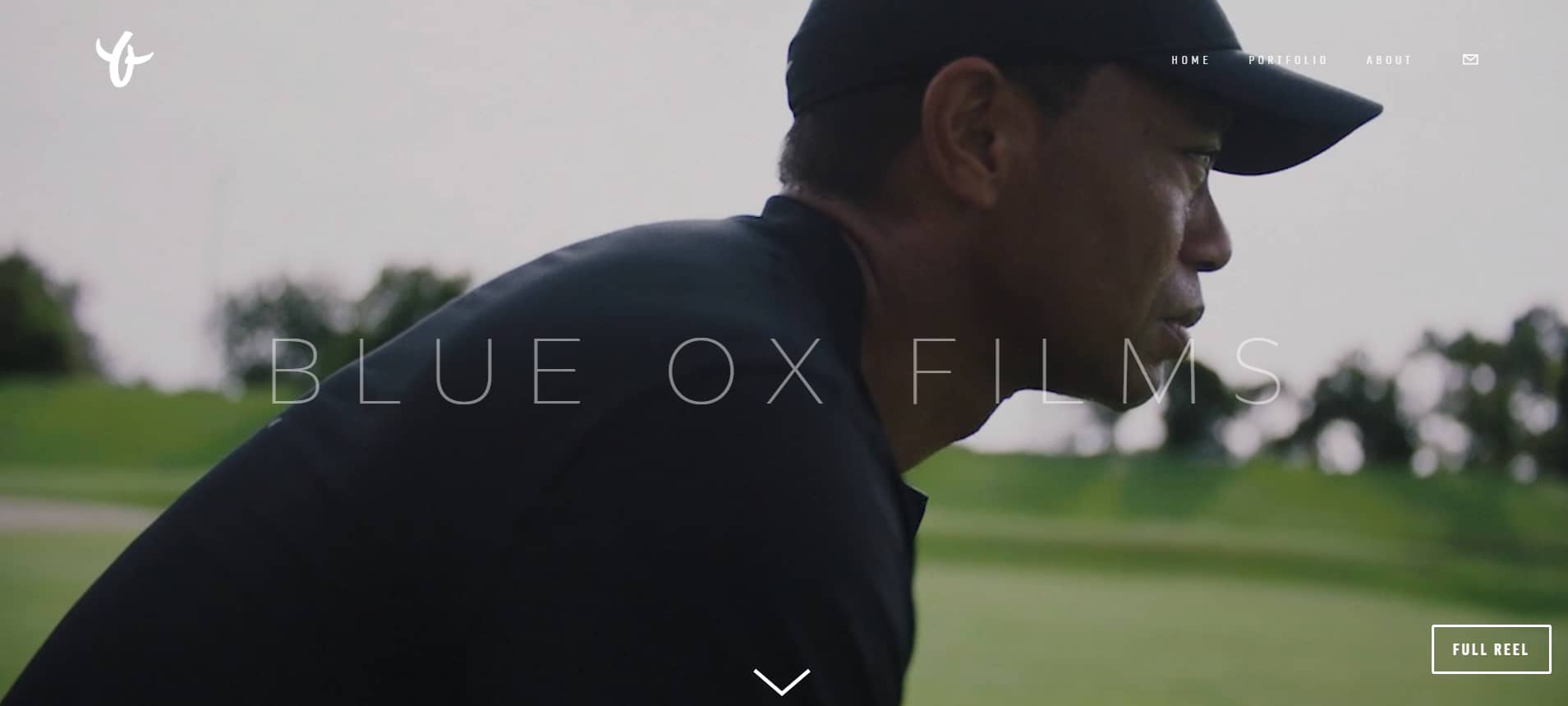 Sporting moments are immortalized in dream-like, epic, slow motion clips in the opening short video. But access to shop the FULL REEL is a simple launch-ready button that plays the full-screen Vimeo video and menus up other Blue Ox creations.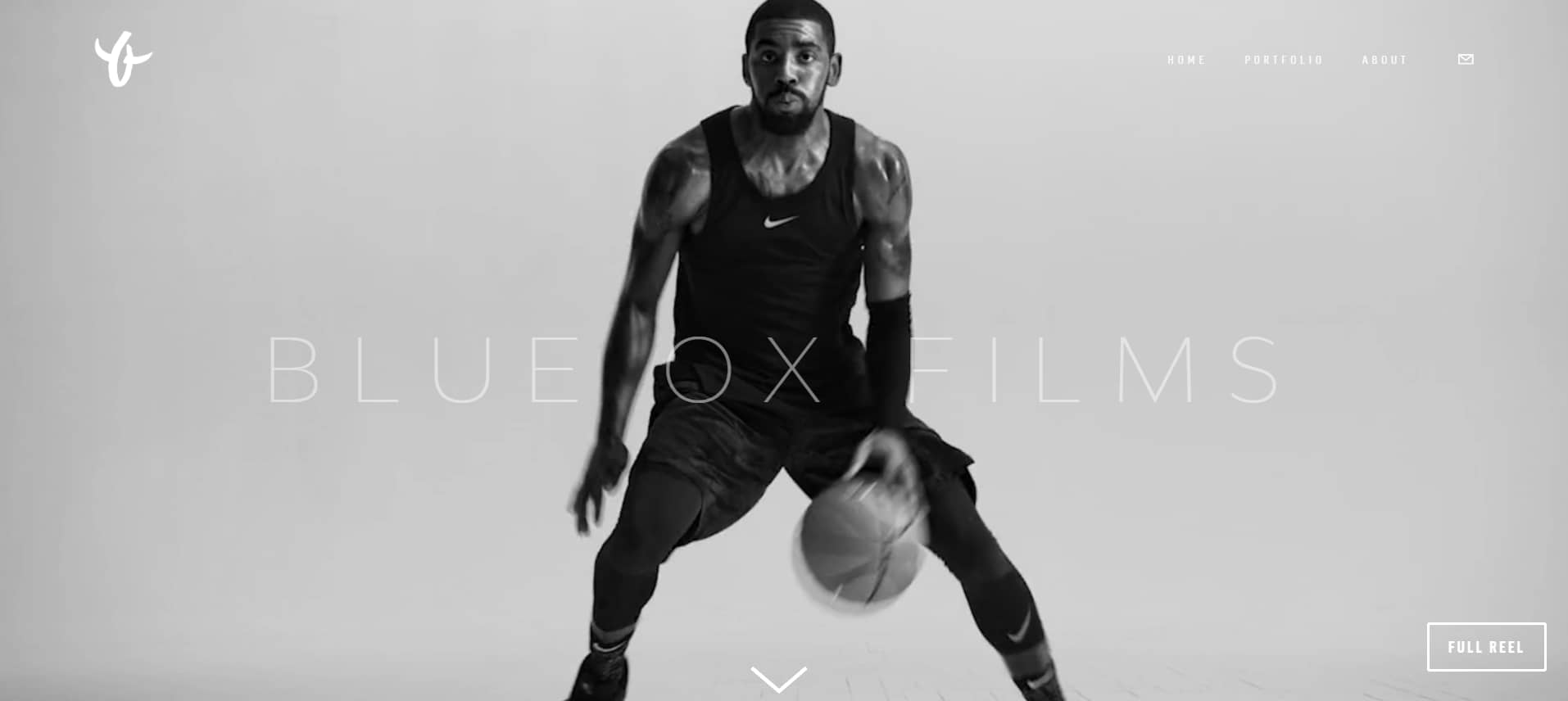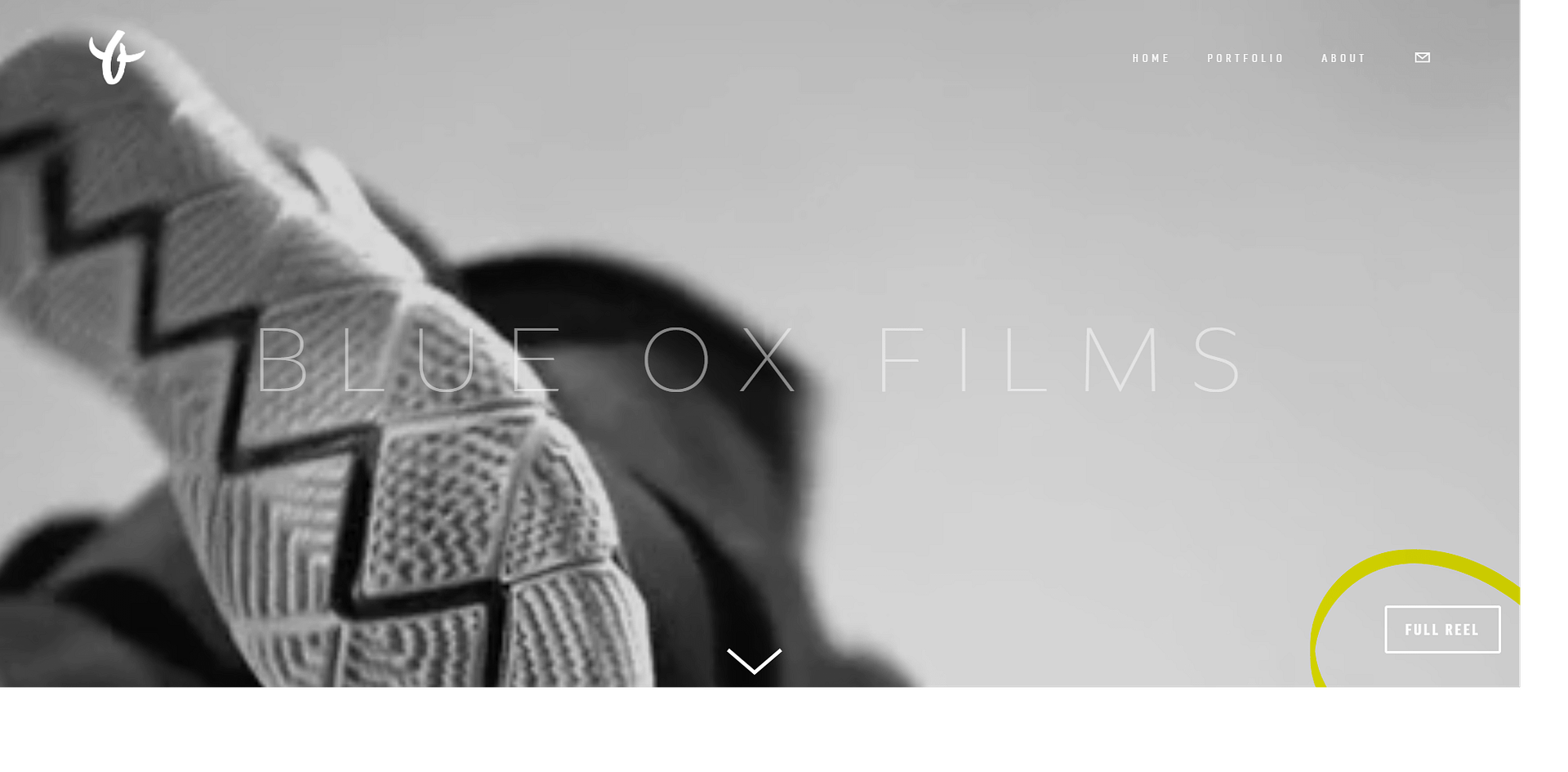 This film-maker tag-team needed an edgy, engaging look to really showcase their work without distractions. The subtle, minimal eloquence of the thin-line, white-grey, fonts and snap-to-section navigation is enough to check all the boxes for this awesome filmatic duo. Only the mouse-over logo is blue.
Blue Ox's Portfolio section is a slide-show of what-else, videos! Browse through their list.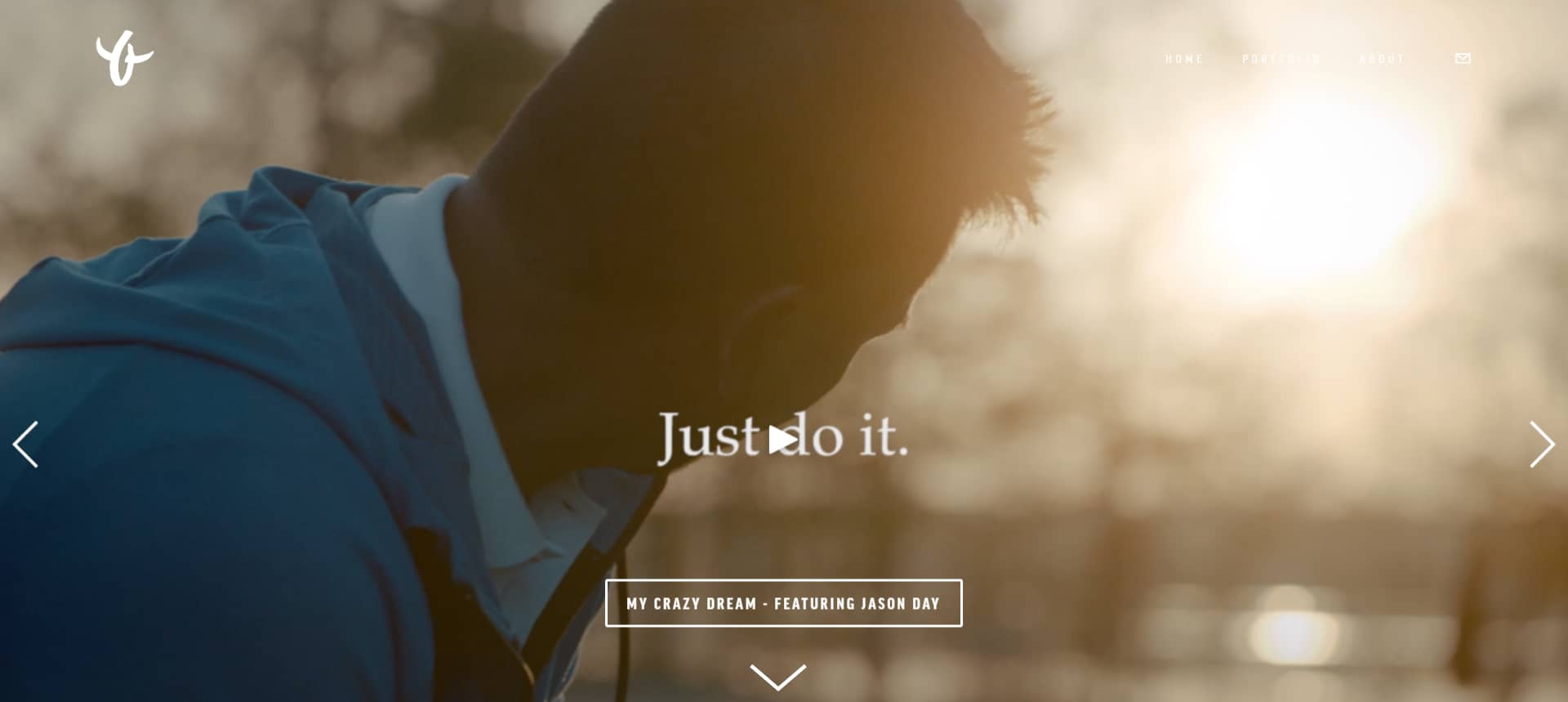 ---
Note: You won't find most of these custom affects in the Squarespace dashboard. That's not because they are hidden… it's because they are not there. They are Ambit's handmade, by-design-blend of in-house expertise working together with the client's vision. To design your very own brand of style and energy, contact us here or go here and fill out the questionnaire to let us help you break the boundaries of template jail into the potential your business vision deserves!